Posted by: admin | Posted on: December 6th, 2016 | 0 Comments
Hyundai believe that customers would, as they plan to open a store where you can buy a car without consulting a sales person.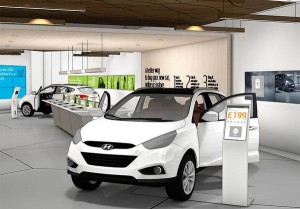 Opening in November the store is to "provide consumers with an all-encompassing online and in-store service that will allow them to research, test-drive, get a price for their old car, choose a payment option, purchase and service their new car all at the touch of a button without ever having to speak to a salesperson if they wish,"
However if you feel like you would prefer to speak to a member of staff 'Rockar Angels' will be there to help with any queries.
Hyundai and Rockar have partnered for the launch and they hope that this method of shopping for a car will offer more flexibility and convenience to fit with customers busy lifestyles.
President and chief of Hyundai Motor UK Tony Whitehorn, has said "Rockar Hyundai is a highly innovative and enticing addition to our existing dealer network. It offers the consumers an easy and flexible alternative to buying and owning a car without undermining the strength and infrastructure within our existing sales network. It is unprecedented in the UK automotive industry and is the shape of things to come."
The concept was developed after research showed customers make 1.3 visits to a dealership before purchasing a car. A further 93% of all new car buyers conduct their research online and the only time they enter a dealership is to sign for and collect the car.
Rockar Hyundai will open their first store in Bluewater shopping centre in Kent.
This concept shows how important the enquiry process of the car purchasing process is, and when customers want to know information they will call to enquire.
Do you think this concept will be successful?