News
All the latest news from Motor Answering and the automotive industry.
Posted by: Neil Murphy | Posted on: March 3rd, 2019 | 0 Comments
Crashes in the UK that involved a driver being distracted by a mobile phone has risen by 20% over the past 3 years. It has increased by 5% from 2012 to 2013 with the RAC stating that something needs to be done. RAC chief engineer David Bizley said that it needs to become 'as unacceptable as drink-driving,
'We are … calling on the police to enforce the current laws on the use of hand-held phones while driving more effectively.
'This must be supported by a high-profile, government-funded road safety campaign that makes using a hand-held mobile phone at the wheel as socially unacceptable as drink driving.
Mr Bizley said: 'A report by the Transport Research Laboratory in June this year demonstrated that talking on a hand-held phone while driving causes a 46 per cent reduction in reaction speeds, compared to 13 per cent for drivers drinking to the legal limit. This is extremely compelling and puts into perspective the dangers of using a phone while driving.'
He added: 'We feel there is currently a high level of acceptability which is something both this government, and the next administration that takes over in May 2015, needs to address as a matter of urgency if we are to prevent the number of accidents continuing to rise.'
Three quarters of motorists say that they regularly see motorists using a mobile phone when driving, but 8% admit to doing it themselves.
You currently get 3 points and a £100 fine for using your phone behind the wheel, but the significant rise from 378 accidents to 422 means that this will have to get stricter.
---
Last updated: 21 March 2017
Penalties
You can get 6 penalty points and a £200 fine if you use a hand-held phone.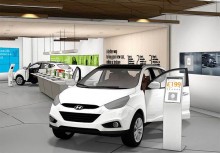 Posted by: Neil Murphy | Posted on: February 27th, 2019 | 0 Comments
Buying a car can be a large investment so making sure you get it right and keep good care of it is vital. A lot of the time the reasoning behind a car not lasting as long as it should is due to the care the owner takes. Following these simple tips will help increase its lifespan.
 1. Drive Carefully and smoothly
Accelerating and slowing down on a regular basis can have a negative impact on your car. Different driving conditions can damage your car if you do not change the way you drive in a bid to adapt to these conditions. Make sure you try and stay at a regular speed for most of the journey with no sudden inclines or declines in speed.
 2. Keep on top of things
Making sure you know when you car needs serviced, the last time the oil was checked and when you last changed your tyres will all help. Never leave it to the last minute, get your car checked regularly and ensure that its never left to just before the MOT.
3. If you're not a mechanic do not try fix it.
Videos on the internet will not make you a professional mechanic. If you think there is a problem with your car then take it to a professional. Trying to fix it yourself will only make it worse and cost you more money. Taking it to a repair shop means that you will know exactly what is wrong with the car and you can be sure that it will be dealt with properly.
 4. Park in a garage or shaded area
Fading in colour and cracking paint can be caused from changing weather conditions. Keeping your car parked inside a garage, in a sheltered area or under a protective cover will keep your car looking aesthetically pleasing for longer.
 5. Check your tyres
Make sure your tyres are aligned, balanced and  have not worn way. The weight of the car differs at each point of the car meaning that each tyre needs different support. Making sure your tyres have correct alignment means that your tyres will last longer, handle better and driver smoother.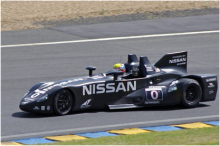 Posted by: Neil Murphy | Posted on: February 21st, 2019 | 0 Comments
Whether you are a small two man garage or a huge multinational chain, the image that you project is incredibly important. But what if your branding is considered dull, uninspiring or just plain forgotten about. In the automotive world, one sure fire way to inject a bit of excitement in to your marque is to go racing!
Subaru
There was a time when Subaru was largely unknown in the UK, considered an obscure Japanese brand loved by farmers for their rugged 4×4 estates. Then they went rallying, and the brand was reborn. Thanks to their bold paint scheme and even bolder driving thanks to the sideways heroics of legendary drivers like Colin McRae and Richard Burns, the Subaru Impreza became the dream car for teenage boys everywhere. And whilst they might have retired the Impreza in the UK, just the name Subaru still conjours up images of a bright blue saloon sitting on gold wheels and sporting a large rear wing. Preferably covered in mud.
Volvo
Volvo is a brand that has long traded on it's safety. So quite what made them think that competing in the panel banging world of touring car racing would be a good idea is something of a mystery. Even more suprising was that they decided to race an estate car. Although it was a marketing gimmick, it paid off and the 850 estate was surprisingly successful in the British Touring Car Championship. Coupled with the fire spitting 850 T5 sitting in their dealerships, which could hit 60 in 6s and go on to 145mph, impressive performance in the 90s, Volvo suddenly became a brand with a bit of edge. After a couple of years in the BTCC, they retired the programme, but have had recent success in both the Swedish Touring Car Championship and the Australian V8 Supercar Championship with their new Polestar model.
Seat
When Seat first started selling cars in the UK, they were cheap stripped down versions of Fiats and the general public did pay particular attention to them. Through a committed motorsports program across rallying, touring cars, GT racing and supporting their on track action with the sporty models in the showroom, they have managed to turn the brand into a youthful exciting one. A successful one too, with multiple championship titles in the rallying and World Touring Cars, where they dominated for several years.
Nissan
Sensible, affordable, reliable cars – Nissan have built a strong international brand on these values. But on the side, they were working on their Skyline brand. And 1989 R32 edition was a game changer. With the top of the line GTR model packing a then staggering 275bhp through it's 4WD system, as well as a trick 4 wheel steering set up, it was a car well ahead of it's time, and turned plenty of heads. With each subsequent iteration, the car has become faster and more complex, with the current model boasting an incredible 530bhp and a 0-60 time of just 2.9 seconds. Boasting incredible success on track and also featuring heavily in the Fast and the Furious film franchises, the Skyline has become an iconic Japanese muscle car and a firm fan favourite. Building on their increased popularity on track, Nissan teamed up with Sony and their hugely popular Gran Turismo game to launch the GT Academy, which takes top gamers and puts them behind the wheel of real race cars. The drivers have gone on to be incredibly successful, winning races around the world, and making Nissan a motorsport brand to be reckoned with. And then there is their crazy Deltawing race car…
Audi
Audi is one of the biggest car brands in the world, and their models are highly sought with our roads packed with their various models. This hasn't always been the case. Despite having their roots in Auto Union, a dominant racing team from the 1930s, Audi's were previously considered dull cars for quiet, conservative types. Like Subaru, their image was given a dramatic make over when they started to take their cars to play in the muddy world of rallying. Entering the 4 wheel drive turbocharged Quattro in to the WRC in 1980, it made an impact from the off, leading it's first rally before retiring in an accident. The car continued to dominate, winning multiple titles and setting records as it went. In many peoples eyes, the Audi Quattro is the definitive rally car. Audi's success has continued in other forms of Motorsport, from touring car racing, GT sports racing and their continued dominance in the world famous Le Mans 24 Hour where they have won the race an unprecedented 13 times in the last 16 years. In terms of public profile, it has lifted Audi to one of the biggest luxury brands on the market today.