Posted by: admin | Posted on: August 5th, 2014 | 0 Comments
The department of transport had predicted that self-driving cars would be allowed to drive on public roads by the end of 2013.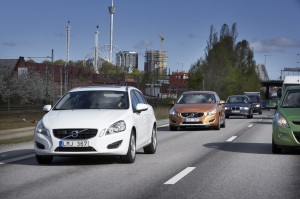 Although it may be a year later the prediction may about to become true.
With the Government announcing that they will be allowed on public roads on January next year, Vince Cable the Business sectary had this to say
"This announcement will see driver-less cars take to our streets in less than six months, putting us at the forefront of this transformational technology and opening up new opportunities for our economy and society,"
This is great news for the UK as companies in the US and other countries have been adapting this idea for a few years. Google's self-driving car has done more that 300,000 miles in California alone.
It is believed that in the long term the cars will be safer as human mistakes will be eliminated from the roads, more fuel efficient and help with congestion as all of the cars will be in sync with each other.
Experts believe that the cars will be used for businesses such as airports when travelers need to be transported to and from terminals or aircraft.  have to It all sounds too good to be true however it is believed that people will not be able to purchase on of these cars in this decade so fingers crossed for next.