Posted by: admin | Posted on: September 22nd, 2014 | 0 Comments
11 years from now cars will be more developed than ever before. Even though we still won't have the ever anticipated hoover car, we will have a few 'cool' and welcomed extras to make driving safer for motorists.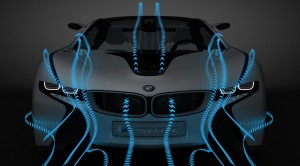 Rear-view cameras
Although this is already a feature available in some new cars, it is believed in 6 years time rear-view cameras will be a standard accessory of all new cars. The added safety allows drivers to have a full view of what is behind them, minimising accidents as the blind spot is no longer a problem. Currently the system can cost around £100 however will be a customary feature in upcoming years.

Collision avoidance systems and pedestrian detection

Again a few models currently on the road provide this feature or one similar. The Volvo S60 offers 'City Safety' which automatically stops the car if an object or obstacle is detected. On more expensive models on sale from Mercedes, Lexus and Hyundai, cars detect a potential collision and can tighten seatbelts, apply brakes or again stop the car.This system will develop over the next 11 years and it is believed that it will be as significant as detecting car indicators when oncoming cars are going to move into your lane to automatically steering the car around a hazard.
Clever cars
Using advanced WiFi technology, companies like Ford are already developing clever systems as an added feature for their vehicles.Cars will be able to broadcast their current and expected location vehicles using the same system. The hope for the future is that all cars will have the system, and interaction will take place warning drivers of traffic, obstructions and even detect crashes and manoeuvre when needed. it is believed that if all clever cars are talking to each other, none should have an accident.
Voice Control
To ensure that your hands never leave the steering wheel, voice control will be fully integrated into vehicles. From being able to 'call home' or 'skip song' you will not have to push any buttons or reach for your phone as it will all be synced to your vehicle.
Adaptive cruise control
This feature is just a slightly cleverer cruise control. It uses radar to keep you a safe distance from the car ahead, meaning you don't have to slam on the breaks when the driver in front decides to slow down.