News
All the latest news from Motor Answering and the automotive industry.
Posted by: Neil Murphy | Posted on: September 18th, 2014 | 0 Comments
We want to know more about you. Answer the questions below.
Posted by: Neil Murphy | Posted on: September 16th, 2014 | 0 Comments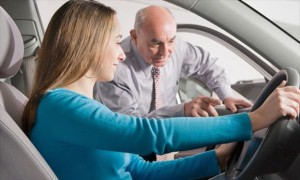 Research has shown that new drivers, aged between 18 and 24 prefer to consult a dealership rather than shopping online for a new car.
Experian's research highlighted that only one third of younger drivers suggested internet surfing for information on a car. They also stated that they would rather talk to a family member, friend or dealership sales person to get the best advice.
From the 1000 UK drivers that were surveyed a massive 74% made their car purchase through a dealership with 1 in 20 buying their car from a car supermarket.
The main reason people prefer to buy their car from a dealership was due to risk being eliminated as they could see and try the car first hand. 46% of these people also stated that being able to go back to the dealer if there was any problems with the car was also a major factor.
The principal consultant for Experian's Automotive business, Andrew Ballard said: "Our research shows that the vast majority of those who bought from a dealer in the past would go back to a dealer for their future purchase. Clearly reputation and trust have a key role to play and the steps taken over the years by many motor retailers to build that trust are paying off."
The realisation that a dealership could miss a telephone call from a selection  of the 74% that prefer to use dealerships, highlights the amount of business that could be lost. Dealerships must make sure that they are always available to answer the phone even before and after opening hours.
Tweet us your thoughts and tell us how you would buy a car @MotorAnswering
Posted by: Neil Murphy | Posted on: September 10th, 2014 | 0 Comments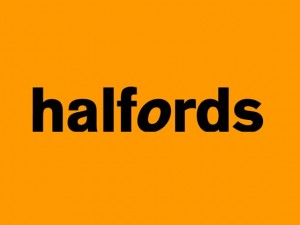 Halfords, the leading retailer of automotive and cycling products, have relaunched their brand extension, Car Parts Direct, as manager Paul Tomlinson states that is the right timing for Halfords.
Offering more that 130,000 individual products, Halfords will target a UK market worth £2bn. Car Parts Direct offers customers the option to order any product in their local store, online or on the Halfords App and guarantees next day delivery. Further more, 66% of those that ordered in-store will receive their product within 90 mins of purchase.
Tomlison had this to say about the relaunch. "With an aging UK car fleet stimulating demand for replacement parts, the timing is right for Halfords to reassert itself in the marketplace as part of our commitment to helping our customers with their life on the move.
"The average age of cars on UK roads is at a thirty year high – which we anticipate will drive demand from owners of older vehicles for major replacement parts such as steering, suspension and clutch components – whilst cars around 3 years old sustain demand for consumable items like filters, spark plugs, brake pads and discs and alike."
"Car Parts Direct has components and consumables for many more models than you may think, including older and less common marques. And, because there's a Halfords store within 20 minutes for 90% of the UK population – whether you drive a Ford or a Ferrari it is worth checking out our stock and prices before undertaking a repair."