News
All the latest news from Motor Answering and the automotive industry.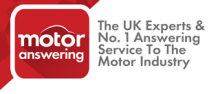 Posted by: Neil Murphy | Posted on: February 19th, 2017 | 0 Comments
Around 234,000 cars have been recalled due to engine problems that can result in the cars bursting into flames.
The cars which were originally recalled by Vauxhall in December are thought by the manufacturer to have problems with the car's blower motor resistor. In December, Vauxhall said it was taking "preventative action" after the recall, however with the problem persisting, the cars have been recalled again.
Vauxhall have released a statement regarding the problem;
"While the current action achieves the objective of returning vehicles to their original condition, after extensive investigations we have decided to go further and improve the overall robustness of the system. We will, therefore, be initiating a second recall to replace the current soldered fuse resistor with a wax fuse resistor so reducing the opportunity for manipulation."When the recalls are complete, all vehicles will have a new wax fuse resistor, a new blower motor and a new moulding at the base of the windscreen to address water ingress."
Vauxhall urges owners to bring the cars back to the local dealerships so they can carry out the repairs needed.
Posted by: Neil Murphy | Posted on: September 29th, 2014 | 0 Comments
Police are enforcing stricter rules on motorists 'crashing for cash'. There has been a significant increase in the amount of convictions made over the past months, with
Three men receiving convictions from Reading, for targeting motorists in a bid to receive compensation as part of the crash for cash scam. Two men were also jailed and a further two given a suspended sentence at Liverpool crown court.
According to the Association of British Insurers (ABI) insurance fraud rose by 18% in 2013, with a record £1.3billion claimed by motorists.
Although some of the claims are legit and motorists are entitled to compensation post accident, some of the money has been given too generously as motorists increase the claim by adding items such as stolen phones, damaged goods or exaggerated injury.
On the other scale there is organised gangs that put motorists in danger by causing accidents so they can claim off the insurance. The trend known as 'crash for cash' is a growing trend that is increasing at a worrying rate, meaning police are trying to put a stop to it.
There was an increase of 51% on the claims for whiplash as 'crash for cash' costs the industry more than £10 million a year .
'Crash for cash' fraud happens when innocent drivers are forced to collide with a car by the motorist in front slamming on their breaks for no reason or having their break lights disabled. The motorist behind receives a claim on their insurance for both whiplash, damage and other injuries.
As a bid to clamp down on the fraud The Ministry of Justice is taking a number of steps. These include courts being able to refuse compensation to people found to be exaggerating claims, panels of independent medical practitioners will be introduced to diagnose victims of whiplash to ensure their claim is legit and lawyers will be banned from giving out incentives such as ipads to cover a claim.
Hopefully these first steps will help combat the problem and save the industry millions of pounds over the coming years.
When on the road be aware of the dangers you could face and look out for drivers indicating to turn right or left as they may continue to drive when you pull out.
Also always keep a safe distance behind the car in front to ensure you always have enough room to perform an emergency break when needed.
Posted by: Neil Murphy | Posted on: September 22nd, 2014 | 0 Comments
11 years from now cars will be more developed than ever before. Even though we still won't have the ever anticipated hoover car, we will have a few 'cool' and welcomed extras to make driving safer for motorists.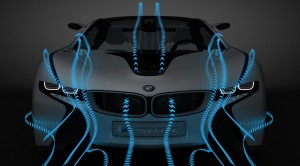 Rear-view cameras
Although this is already a feature available in some new cars, it is believed in 6 years time rear-view cameras will be a standard accessory of all new cars. The added safety allows drivers to have a full view of what is behind them, minimising accidents as the blind spot is no longer a problem. Currently the system can cost around £100 however will be a customary feature in upcoming years.

Collision avoidance systems and pedestrian detection

Again a few models currently on the road provide this feature or one similar. The Volvo S60 offers 'City Safety' which automatically stops the car if an object or obstacle is detected. On more expensive models on sale from Mercedes, Lexus and Hyundai, cars detect a potential collision and can tighten seatbelts, apply brakes or again stop the car.This system will develop over the next 11 years and it is believed that it will be as significant as detecting car indicators when oncoming cars are going to move into your lane to automatically steering the car around a hazard.
Clever cars
Using advanced WiFi technology, companies like Ford are already developing clever systems as an added feature for their vehicles.Cars will be able to broadcast their current and expected location vehicles using the same system. The hope for the future is that all cars will have the system, and interaction will take place warning drivers of traffic, obstructions and even detect crashes and manoeuvre when needed. it is believed that if all clever cars are talking to each other, none should have an accident.
Voice Control
To ensure that your hands never leave the steering wheel, voice control will be fully integrated into vehicles. From being able to 'call home' or 'skip song' you will not have to push any buttons or reach for your phone as it will all be synced to your vehicle.
Adaptive cruise control
This feature is just a slightly cleverer cruise control. It uses radar to keep you a safe distance from the car ahead, meaning you don't have to slam on the breaks when the driver in front decides to slow down.