Posted by: admin | Posted on: July 18th, 2014 | 0 Comments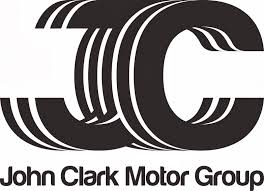 The John Clark Motor group, that operates over 21 car dealerships in Scotland, have achieved over 200,000 sales, beating all targets since they were first founded.
The latest figures highlighted an operating profit before interest of £8.9m which is up from £5.7m from 2012.
The sales of New vehicles was 11,101 units a 31% increase from previous years. There was a further 27% increase in the sale of used vehicles with a total of 9,023 units sold.
Along with these admirable sales and increases the Motor Group also introduced two more Land-rover dealerships one in Cupar and Perth in Scotland. Jaguar was also welcomed to the John Clark Motor Group as they also opened two dealerships in Edinburgh and Perth.
John Clark the chairman and managing director is thrilled with the results of the year and has expressed his delight,
"2013 was another strong year for the company, to have had our fourth record-breaking results in a row shows what an outstanding team we have.Our focus remains on providing the best customer experience alongside our premium franchise offering, illustrated by our ongoing investment across the group in both our facilities and our staff.
One of the highlights of 2013 was the acquisition of the new dealerships, and I am pleased to say that all four are making good progress and are generating results which are well ahead of expectations." (source)
John Clark also expressed his plans for the future of the motor group sharing the knowledge that,
'In addition we have invested in our existing franchises with the development of new showrooms for Nissan, Mini, Skoda and Seat in Aberdeen, as well as expanding our Volkswagen dealership in Kirkcaldy.
"Looking to the future, we have further plans to refurbish a number of our other dealerships including Dundee Audi and Volkswagen Aberdeen in the next 12-18 months. All of this continues to improve the customer experience we offer." (source)