Posted by: admin | Posted on: June 24th, 2014 | 0 Comments
Motor Answering understand the pride, stress and anxiety that parents experience when their child passes their driving test. So to help aid the process we have put together some helpful tips and recommendations on how to find the perfect car for your teenager.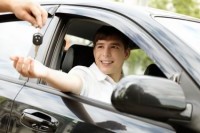 PRICE- Choose a used or nearly new model for their first car. This will save you money in the long run as new cars lose value very quickly.
STYLE- Smaller cars and hatchbacks would be the perfect choice for newly qualified drivers. They are cheaper to run and look 'cool'.
INSURANCE- Shop around for insurance and find the best deal. Don't just go for the first quote you get, odds are, you will find something cheaper.
DO YOUR BIT- Set a good example and buy a car that is economical and less harmful to the environment. Low Co2 emissions mean good fuel economy.
The cars we recommend are the Vauxhall Corsa and the Renault Clio. Their small petrol engines and quirky designs make them both attractive and affordable for young drivers.