Posted by: admin | Posted on: September 10th, 2014 | 0 Comments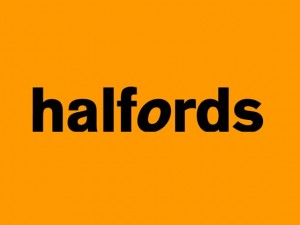 Halfords, the leading retailer of automotive and cycling products, have relaunched their brand extension, Car Parts Direct, as manager Paul Tomlinson states that is the right timing for Halfords.
Offering more that 130,000 individual products, Halfords will target a UK market worth £2bn. Car Parts Direct offers customers the option to order any product in their local store, online or on the Halfords App and guarantees next day delivery. Further more, 66% of those that ordered in-store will receive their product within 90 mins of purchase.
Tomlison had this to say about the relaunch. "With an aging UK car fleet stimulating demand for replacement parts, the timing is right for Halfords to reassert itself in the marketplace as part of our commitment to helping our customers with their life on the move.
"The average age of cars on UK roads is at a thirty year high – which we anticipate will drive demand from owners of older vehicles for major replacement parts such as steering, suspension and clutch components – whilst cars around 3 years old sustain demand for consumable items like filters, spark plugs, brake pads and discs and alike."
"Car Parts Direct has components and consumables for many more models than you may think, including older and less common marques. And, because there's a Halfords store within 20 minutes for 90% of the UK population – whether you drive a Ford or a Ferrari it is worth checking out our stock and prices before undertaking a repair."