Posted by: admin | Posted on: August 20th, 2014 | 0 Comments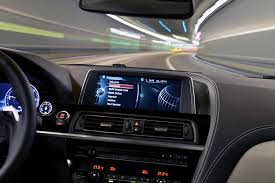 As technology develops and more and more people get 'connected' motoring manufacturers are developing their vehicles to keep up with this growing trend as SIM cards are introduced to cars.
With the introduction of a simple SIM card that will be inserted into the car, in the not too distant future drivers will receive help in terms of traffic jams, car crashes and breakdowns.
Using satellites cars will be able to monitor where other cars are in a bid to avoid congestion and shorten the journey for drivers. It will also allow the car to contact the police or emergency services in the event of an accident or breakdown.
When looking for a parking space the car will be able to tell you what car park has more spaces as well as directing you to an empty space.
Concierge services will help you find the nearest restaurant and after the meal help you catch the next film by telling you the cinema times.
Companies such as BMW have already started fitting 3G SIM cards into the cars that have been in production since April. By 2018 it is believed that 36 Million cars will be embedded with a SIM card.
One of the main factors that pushed this revival is the EU's eCall legislation that is due to be in place by early 2018. Where by in the event of a car crash the car must automatically contact the customer services.
A survey produced by Management Consultant McKinsey found that 27% of iPhone users would change their car if an alternative offered greater connection. This may cause a problem for manufactures as they will have to keep up to date with the ever changing technological market.
The negative comments towards this move include hat drivers will have even more distractions. Tell us what you think by tweeting us  @motoranswering