Posted by: admin | Posted on: August 15th, 2014 | 0 Comments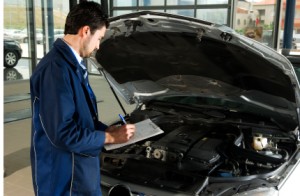 Unaware by many motorists that there is a Governmental boundary given to garages in regards to how much they can charge for MOTs, a lot of us may be paying over the odds. The maximum that any garage can charge for a car with up to 8 seats is £54.85.
The good news is that there is no minimum charge for MOTs meaning that you must shop around to ensure you find the best deal.
Research carried out by motoring.co.uk has showed that booking and buying your MOT service online can cost as little as £19 with Independent franchised dealers charging the maximum price.
Online – £19, if bought with a full service
High street auto – £20, if bought with a full service
High street auto – £29.95, if bought without a full service
Main dealer – £39
Independent franchised dealers group – £54.85
Have a look at the maximum charges for each vehicle here.
One of the main inconveniences with the dreaded test are the results . To ensure you don't endure further costs if your car fails have a look at a few things you can check yourself before putting your car in for its test.
First of all you should check your lighting system on your car:
Headlights – check that low and high beam work
Brake lights
Left and right, front and rear indicators
Driver's side fog light
Hazard and emergency lights
For the interior of your car, check the following:
No tears or slices on seats
All interior and exterior mirrors should be in perfect condition
The exterior of your car should meet the following:
Doors should all shut correctly, including the boot
There should be no rust or corrosion
Should not be any rattles
Suspension and Steering should be checked
Emission levels must  be 14
Brakes should be checked with all cables fitted correctly
Car must not pull to the left or right when the brakes are in use
Tyres must be checked
Windscreens should not have any cracks or chips that would obscure the view of the driver
Wipers and washers should be in perfect working order